Wheat black flour type 1100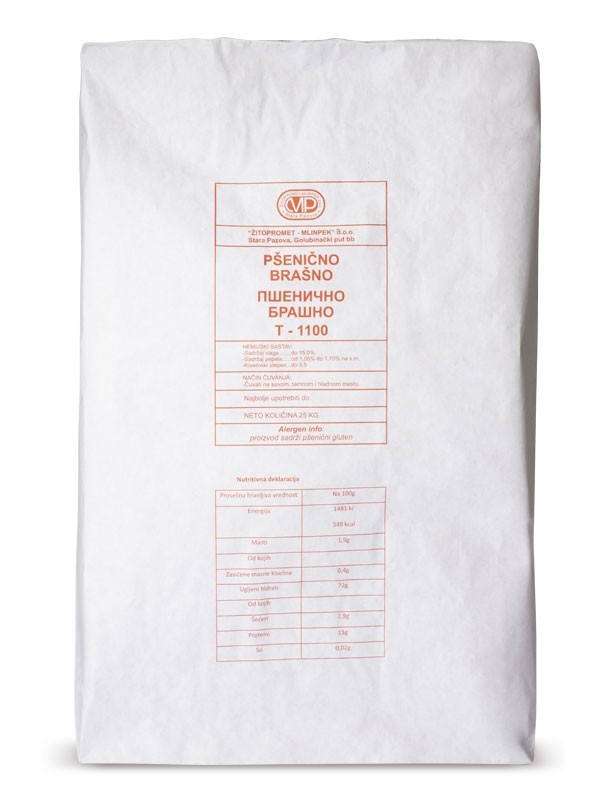 This is a darker flour, produced by milling all parts of the grain. B-complex vitamins and vitamin E can be found in this flour. In addition, it is also rich in minerals, including Mg, Ca, P, K, but also cellulose fibers. Healthy breads and healthy pastries have this flour as their main ingredient.
CHEMICAL COMPOSITION
Water content up to 15%
Ash content on dry matter up to 0.45%
Acid degree up to 2.5
Allergen info: the product contains wheat gluten
Origin of goods:
The Republic of Serbia
STORAGE METHOD
A dry, clean, cool, ventilated place, without direct exposure to light, protected from external influences.
Best-by date:
Marked on the packaging
Made in SERBIA
Imported from SERBIA
Net quantity: 25 kg