Wheat extra white flour type 400
25 kg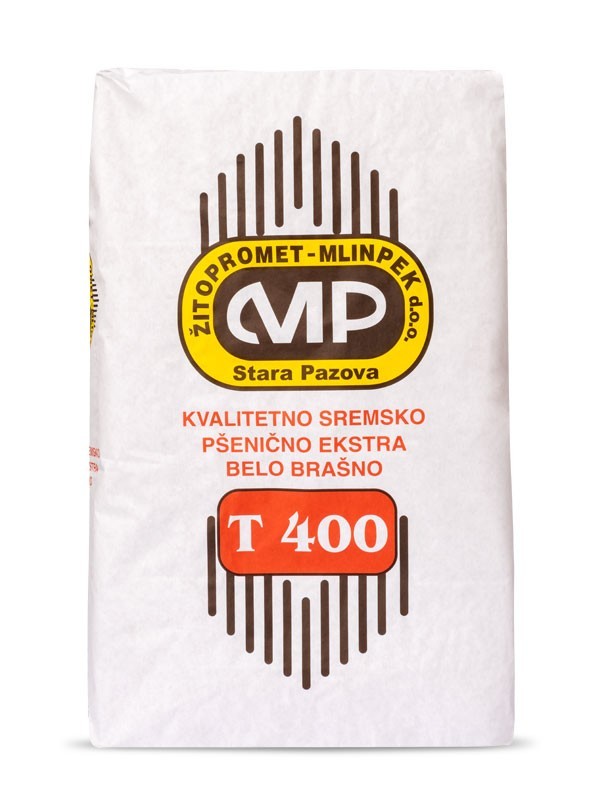 The special-purpose wheat flour T-400 is a soft flour recognizable by its distinct white color and fine granulation. It is intended for the preparation of pastries, such as donuts, mekike or panzerotti, in which case we use yeast to grow the dough. This flour is produced by removing the bran from the grains and sprouts, which reduces the amount of vitamins to a significant degree, but simultaneously strengthens the properties important for good baking of bakery products.
Homemade pasties, white bread and different types of pastries cannot be made without flour of this type.
CHEMICAL COMPOSITION
Water content up to 15%
Ash content on dry matter up to 0.45%
Acid degree up to 2.5
Allergen info: the product contains wheat gluten
Origin of goods:The Republic of Serbia  STORAGE METHOD A dry, clean, cool, ventilated place, without direct exposure to light, protected from external influences.
Best-by date:
Marked on the packaging
Made in SERBIA
Imported from SERBIA
Net quantity: 25 kg